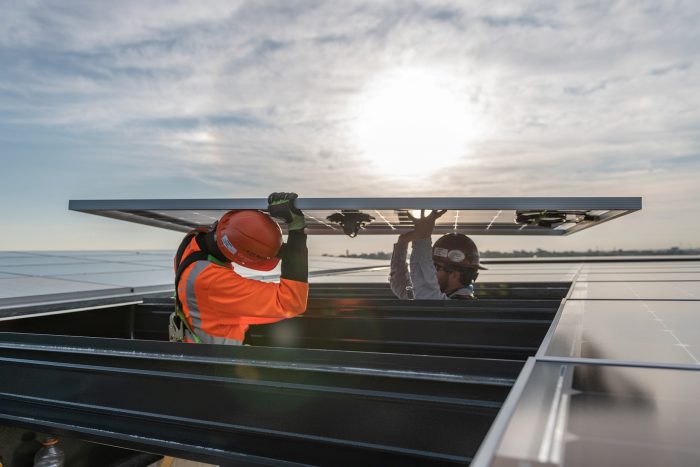 To say the world is changing fast is an understatement. The twin forces of climate change and inequality continue to accelerate and gain momentum. A global pandemic has impacted billions of lives, halting the global economy, and putting the stability and resilience of global systems at risk. Recent protests and unrest are stark reminders of the racial injustice and structural inequality still present in our society.
Download a copy of our sustainability report
As we head into the new decade, it is more important than ever to reaffirm our commitment to helping create a sustainable, resilient and equitable future for all. As our CEO Andrew Anagnost writes in our annual Sustainability Report, "The challenges we face – a global pandemic, warming climate, rising inequality, and political instability – will test the resilience of businesses, countries, ecosystems and our global community. While few of us predicted the global economy would be shut down by the novel coronavirus, it's easy to argue we could, and perhaps should, have seen this coming and been more prepared. This has been a wakeup call to leaders around the globe."
This year's report reflects on a decade-plus of sustainability momentum and shares our path forward in helping customers achieve sustainable outcomes.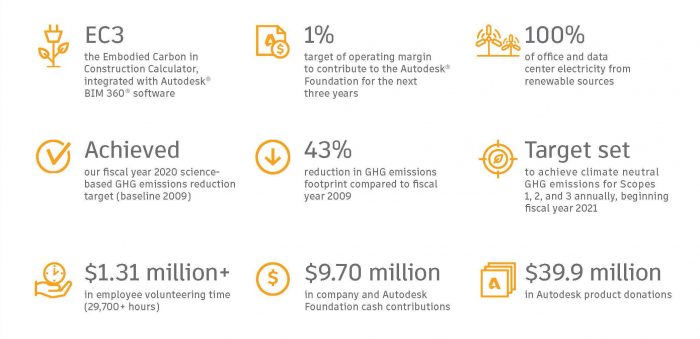 Being a Partner on Climate Action
In 2019, we achieved the science-based greenhouse gas reduction target we set over ten years ago. Our carbon footprint is 43% smaller now thanks to increased efficiency, powering offices and cloud services with 100% renewable energy, and purchasing Gold Standard carbon offsets for business travel and to neutralize the emissions of our major conferences.
We've also committed to making our entire business climate neutral beginning in fiscal year '21. Our effort on these goals gives us the knowledge to be a better partner to our customers to help achieve their own goals.
Further, to encourage bolder climate policy action and help create the policy environment necessary for our customers to be leaders in the low-carbon economy, this past year we shared their stories, and our technologies, with policy makers at the UN Climate Change Conference, COP25.
Diversity, Community, and Belonging
We are also committed to taking action to support racial justice and equality. Our commitment to building a resilient, diverse, and equitable culture at all levels inside Autodesk is a work in progress. This spring, our CEO made every Autodesk employee an owner of the company through recently deployed stock grants. We're also targeting to contribute 1% of operating margin to the Autodesk Foundation, to bolster its work supporting entrepreneurs and innovators at the forefront of creating positive global impact in underserved communities.
Partnering with Customers to Lead
While we're proud of our company's achievements, our greatest opportunity for impact is supporting customers to realize their own sustainability goals. Enhanced capabilities in products like Revit and Fusion 360 enable our customers to use energy and materials more productively, to design more resilient products, places, and systems, and to adapt to the unpredictability of our future.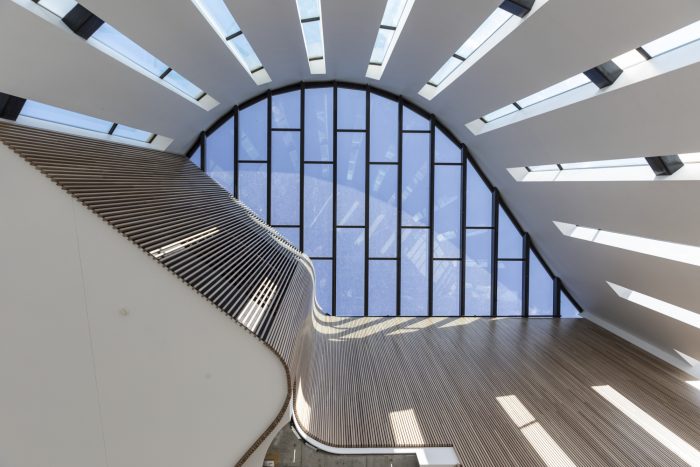 Learn more about customer and partner success highlighted in this year's Sustainability Report:
The path ahead to a sustainable inclusive economy will not be easy or straightforward. Change of this magnitude doesn't happen overnight, and each customer has unique challenges. Our strategy is to bring everyone along, so that our customers will be this decade's leaders – designing and making a more sustainable, resilient and equitable future for all.