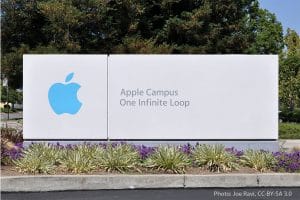 We've all used GPS to navigate to a building, but what happens once we get inside? Indoor navigation is more difficult. However, that could change with Apple's new 2019 iPhones. Here's what's going on according to 9to5Mac:
Updated Antenna Structures
Apple is switching antenna suppliers to gain better indoor coverage. Apple is now using a modified-PI antenna structure instead of liquid crystal polymer (LCP) antennas like it did with the iPhone XS, iPhone XS Max and iPhone XR. The LCP antennas have problems with high-frequency cellular transmission (which makes indoor navigation tricky, if not nonexistent). This is an issue that the new modified-PI antenna structure should fix.
Switching to this new antenna structure will do two things:
Lower costs for Apple
Deliver better indoor navigation coverage for iPhone users
Win-win? We will see when the new 2019 iPhones start rolling out later this year.
Apple is also upgrading 2019 iPhones with ultra-wideband technology, which will also help better boost indoor coverage. Rumor has it, however, that the 2020 iPhones with 5G will probably go back to using LCP antennas.