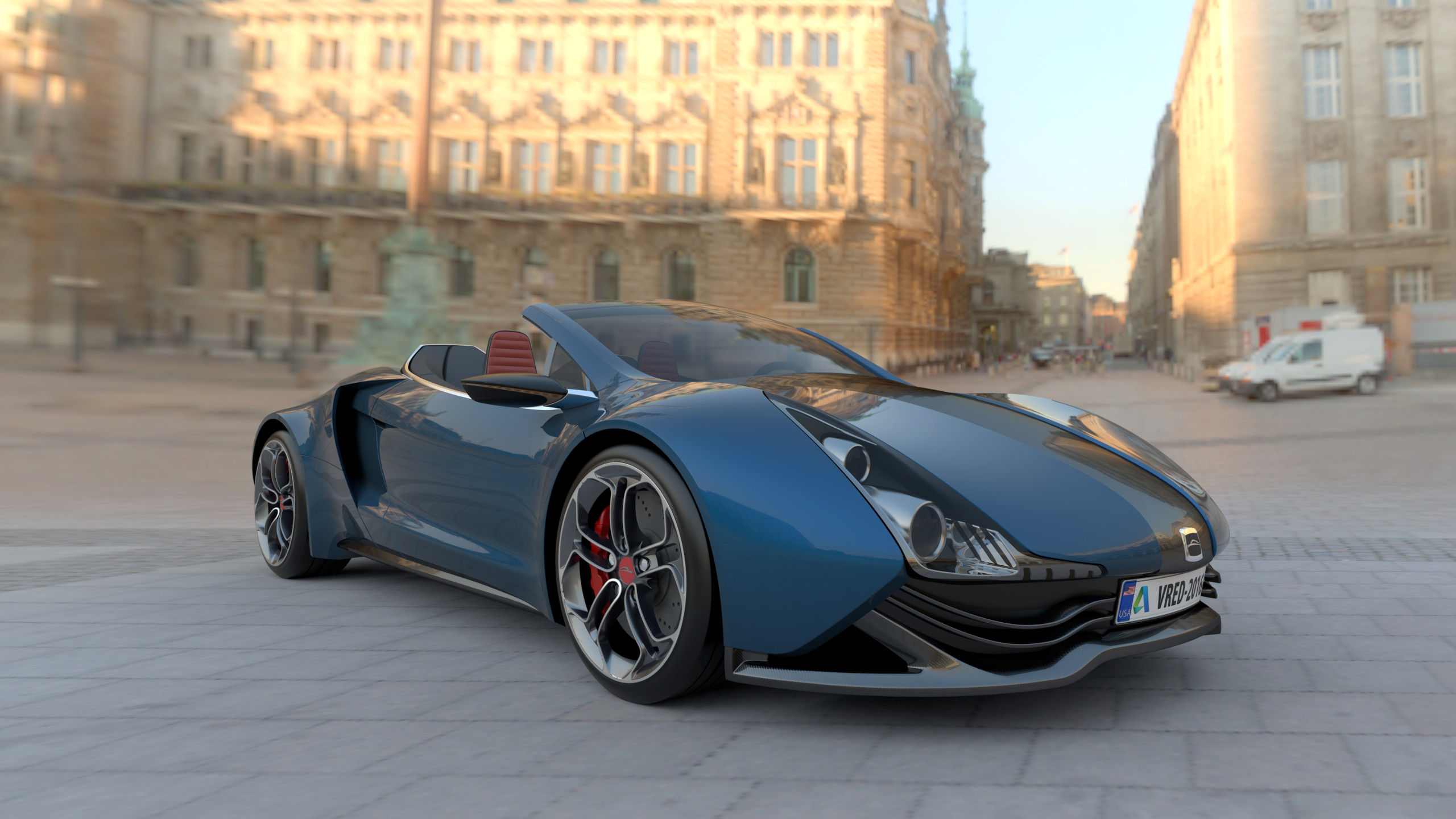 At Autodesk, we're always looking for new ways to help our customers work smarter and more efficiently. So today, we unveiled a collaboration with ANSYS to provide automakers with more flexibility and opportunities for designing the next generation of vehicles. Together with ANSYS' solutions and Autodesk VRED, these joint efforts give customers more integrated workflows to eliminate silos and help bring cars to consumers faster. As demand for more enhanced and personalized products grow, automotive designers can now leverage a combination of the best lighting simulation tools with hyper-realistic virtual prototyping capabilities.
"We are excited to collaborate with Autodesk to bring automakers our gold-standard lighting simulation," said Eric Bantegnie, vice president and general manager, systems business unit at ANSYS. "This collaboration represents a win-win scenario for both companies — but more importantly, for our joint customers who are looking to rapidly take advantage of industry megatrends like next-generation autonomous driving and electrification."
VRED sets the standard for 3D visualization and digital decision-making tools in the automotive design studio, empowering designers to create highly accurate virtual prototypes. Through our collaboration with ANSYS, we can offer an integrated workflow — merging physics-based simulated optical ray files with complex and dynamic lighting scenarios directly into VRED.
By allowing designers to make decisions digitally and earlier in the design process, we're giving them greater agility in the automotive product development cycle, ultimately resulting in a winning scenario for carmakers and consumers alike.