Autodesk is poised to help people take advantage of the greatest design opportunity that has ever existed – designing and making everything from products to transportation to buildings for a global middle class that is growing by 400,000 people per day.
Millions of customers around the world depend on Autodesk products for their business livelihood. To meet customer needs for constant, rapid innovation, along with improved productivity, digital transformation is required. Customers have increasingly high expectations and our technology infrastructure must be set-up for the task including a highly available, resilient environment.
Autodesk customers expect anytime, anywhere access to the products and insights they need to run their businesses. Autodesk employees, our internal customers, need the same.
Our CIO, Prakash Kota, believes that digital transformation will improve both the customer experience and the day-to-day lives of our employees. Delivering a consumer-like digital employee experience moves our business forward, and helps us attract, engage, and retain top talent.
"It is important to make our employees highly productive, so that they can serve our customers better," said Prakash.
"Part of Autodesk's transformation is moving from a product focus to a customer focus, including both external and internal customers," said Jeff Kinder, chief digital officer at Autodesk. "We help automate the design process for our customers, and our CIO and his team automate technology for our employees much in the same way."
Join the Autodesk team. Check out our Careers page.

Automating the Work Experience
Since becoming CIO at Autodesk last year, Prakash has worked to scale the company's IT infrastructure and operations. He has also introduced modern automation techniques such as artificial intelligence, machine learning, and robotic process automation.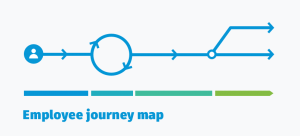 Prakash's team reduces complexity for our employees, increases productivity and improves corporate culture.
Autodesk doesn't just invest in technologies. Rather than the same old engineering and operations focus,
Autodesk IT is transforming, and embracing a value-mindset to enhance the employee experience at every touch point.
As an example, Prakash's digital transformation strategy introduced frictionless, mobile self-service tools for employees.
"The idea is a seamless, fully automated experience," explained Prakash. "Employees don't relate to a ticketing process anymore; they expect immediate results. They want intuitive interactions that don't require instruction manuals. They get what they need, and get back to work."
"Employees don't relate to a ticketing process anymore; they expect immediate results.
To achieve this, Autodesk IT built a productivity portal, Help Hub, for employees. Help Hub is part of the approach to digitize and modernize Autodesk's workforce.
"The portal lets employees learn about and use any enterprise IT service," said Prakash. "Automating interactions and putting workers at the center of process simplifies how things get done."
Over the past year, the portal has provided digitized, self-service IT to Autodesk's workforce of 9,000+.
Another self-service tool is an artificial intelligence-based bot that helps employees quickly remedy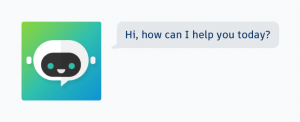 issues with a median resolution time of less than one minute. Named HelpBot, the tool uses AI to continuously learn from the workforce and improve its service.
Prakash's critical objective? Build on Autodesk's reputation as an industry leader and help drive its internal transformation into a digital innovator and customer-centric company. Serving and maintaining the trust of our customers is paramount.
"We will continue to look to provide value first, and a simplified experience for employees and customers that is available anytime, anywhere," said Prakash.