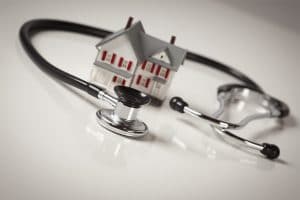 Comcast is developing a new health monitoring device with technology similar to Amazon Alexa and Google Home, according to CNBC. The difference is that this device would not use voice control to access the Internet or do things like turn lights on or off. Instead, it will focus on monitoring a person's basic health metrics.
This new device will have a built-in sensor that detects motion so that it can measure things like how long a person spends in bed, frequent bathroom trips or if users have fallen. The Comcast device will also have a personality like Alexa and will be able to make emergency phone calls.
Comcast plans to pilot the device later this year and possibly do a commercial release in 2020. The plan is to roll out these devices to senior and disabled users.
Big Opportunities
Comcast may have a leg-up in the health hardware industry because of its access to homes through the cable and broadband business and user population. The company sees an opportunity for technicians to install and set up these health devices at the same time they set up cable and broadband in the home.
Additionally, Comcast has been speaking with hospitals about how these devices can help ensure that discharged patients don't find their way back to the hospital. This could work in Comcast's favor because hospitals get penalized by the federal government for patients ending up back in the ER after being discharged.