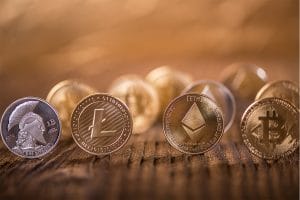 Facebook is planning to jump into yet another market: cryptocurrency. That's right, scoot over Bitcoin, "Zuck Bucks" are joining the ring, according to the Wall Street Journal.
First off, is "Zuck Bucks" the official Facebook currency name? Maybe, but the whole project has been coined Project Libra.
The difference with Facebook's cryptocurrency, however, is that unlike Bitcoin, Zuck Bucks would complement new e-commerce checkout systems across the Internet. The system would work something like this:
Users use their Facebook accounts to pay for things online
Users earn Zuck Bucks by completing tasks like watching ads
Repeat
This will become a self-sustaining ecosystem, allowing users to shop from Facebook with partnered sites. Overall, Facebook will be constantly engaged with its users one way or another.
When did Project Libra start?
According to The Wall Street Journal, Facebook has been recruiting many financial firms and online merchants for the past year to help launch its own cryptocurrency. So far, reports state that Facebook invested $1 billion to kickstart this project.
If Facebook succeeds, the new cryptocurrency could be the most mainstream of its kind to date. Again, Facebook would be succeeding at its goal of remaining central in its users' lives. How? By becoming financially relevant.
Will Facebook devour the cryptocurrency market, too?
Only time will tell. However, Facebook has tried to maneuver into many markets in the past, some of which have failed. For example, Facebook tried to develop a smartphone, which never took off. And even Facebook as a social media platform is seeing less engagement. Also, users are less engaged in Facebook VR and video streaming.
Still, despite all of the recent mistakes and backlash that Facebook has faced with user privacy, the company is looking pretty good for Zuck Bucks.