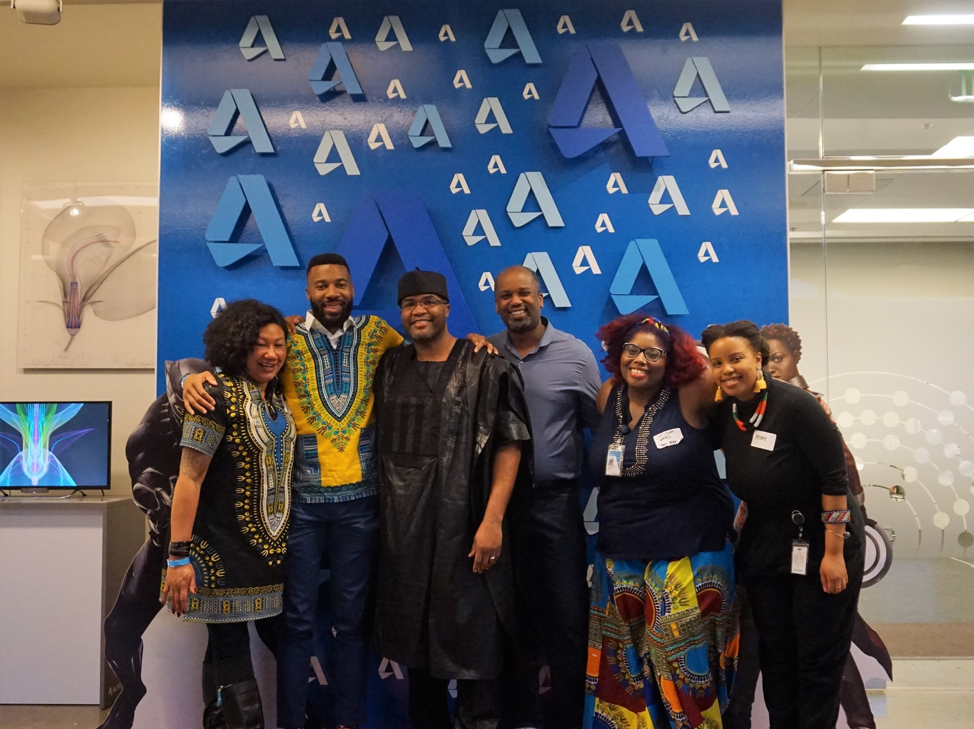 As a 37-year-old technology company, Autodesk is dedicated to fostering and evolving a more diverse and inclusive workplace culture for all of our employees. One of the ways that we do this is through Employee Resource Groups, or ERGs. They're voluntary, employee-led groups that join together based on common backgrounds or dimensions of human diversity such as gender, race or ethnicity. ERGs are a vital part of Autodesk's cultural fabric, giving employees a sense of community within the workplace and a support system as they navigate and grow their careers.
For the first time in Autodesk history, we recently held the first US summit for one of our longest-standing ERGs—the Autodesk Black Network (ABN). Members of ABN flew from cities across the country to converge in San Francisco for the first-ever two-day immersive ABN Summit. Members got the chance to connect, share their experiences, listen to guest speakers, and set goals for boosting representation within the company.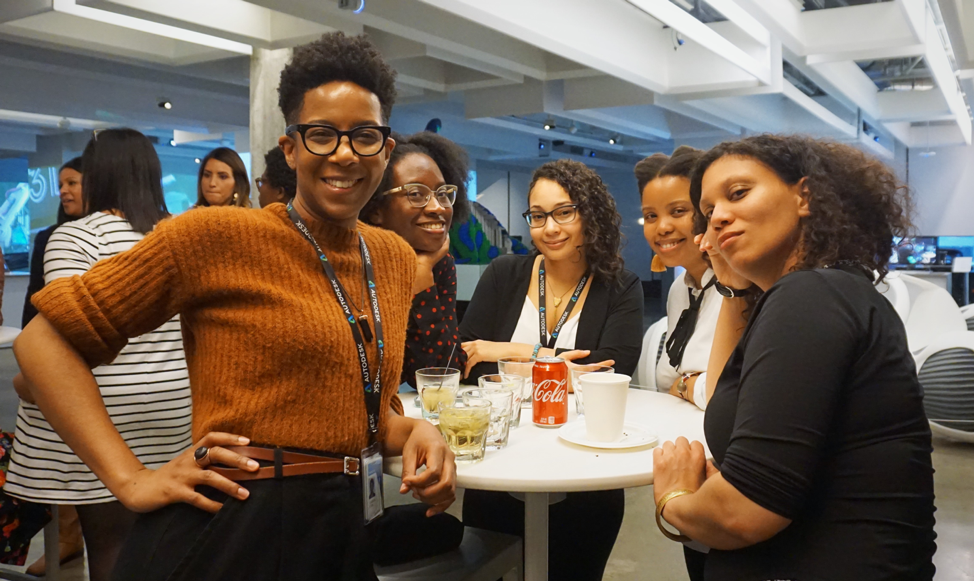 We sat down with Tim Childs and Phumelele Mthimunye, two of the group's board members and summit attendees, to recap the event and hear about what's in store for the future of ABN.
Tim is a business development representative and ABN board member based in our Denver office. Introduced to Autodesk by a friend, Tim has grown his career in our sales org, making his experience a great addition to the ABN leadership team.
As a former intern turned full-time Autodesk Service Designer, Phumelele (Phume for short) has been designing experiences for Autodesk customers her entire career. She recently joined the ABN leadership team and worked tirelessly to help plan the ABN Summit in just a few short months.
How did you get involved with the Autodesk Black Network?
TC: I randomly struck up a conversation with Autodesk's head of Global Diversity & Inclusion in the kitchen of our Denver office when he was in town. During our conversation, he asked me to gather all the black employees in the office to talk about the results from a recent internal survey on diversity and inclusion. After bringing everyone together and having a fruitful conversation, I realized that I wanted to be more involved with this community, so I jumped on board with the team to help plan the ABN Summit.
PM: I learned about the group and started volunteering with them back when I was an intern, and since becoming a full-time employee I've gotten more involved. My first event was a backpack-making workshop with the youth from The Hidden Genius Project. It was an awesome experience and afterwards I knew I would be more involved with ABN because it was a great way to connect and support our local Bay Area communities.
How does the group support your employee experience at Autodesk?
TC: Having a dedicated group for black employees gives me a space to talk to others about issues I'm facing everyday— how to deal with microaggressions, the idea of having to work harder just to get to the same spot, and generally just how to be black in a tech world. There are still a lot of challenges, but I believe in the idea that knowledge is power and the more you know, the more you'll understand, and the better you'll be. The more I can learn from other people's experiences, the farther I will go.
PM: I'll add that as a black woman in tech, I don't see many people who look like me. I also don't see many people in senior leadership positions that look like me and that can sometimes be demoralizing and demotivating. Representation matters and it's important for people to see role models that look like them to inspire and empower. The Autodesk Black Network helps to enable this conversation and is a support system for its community.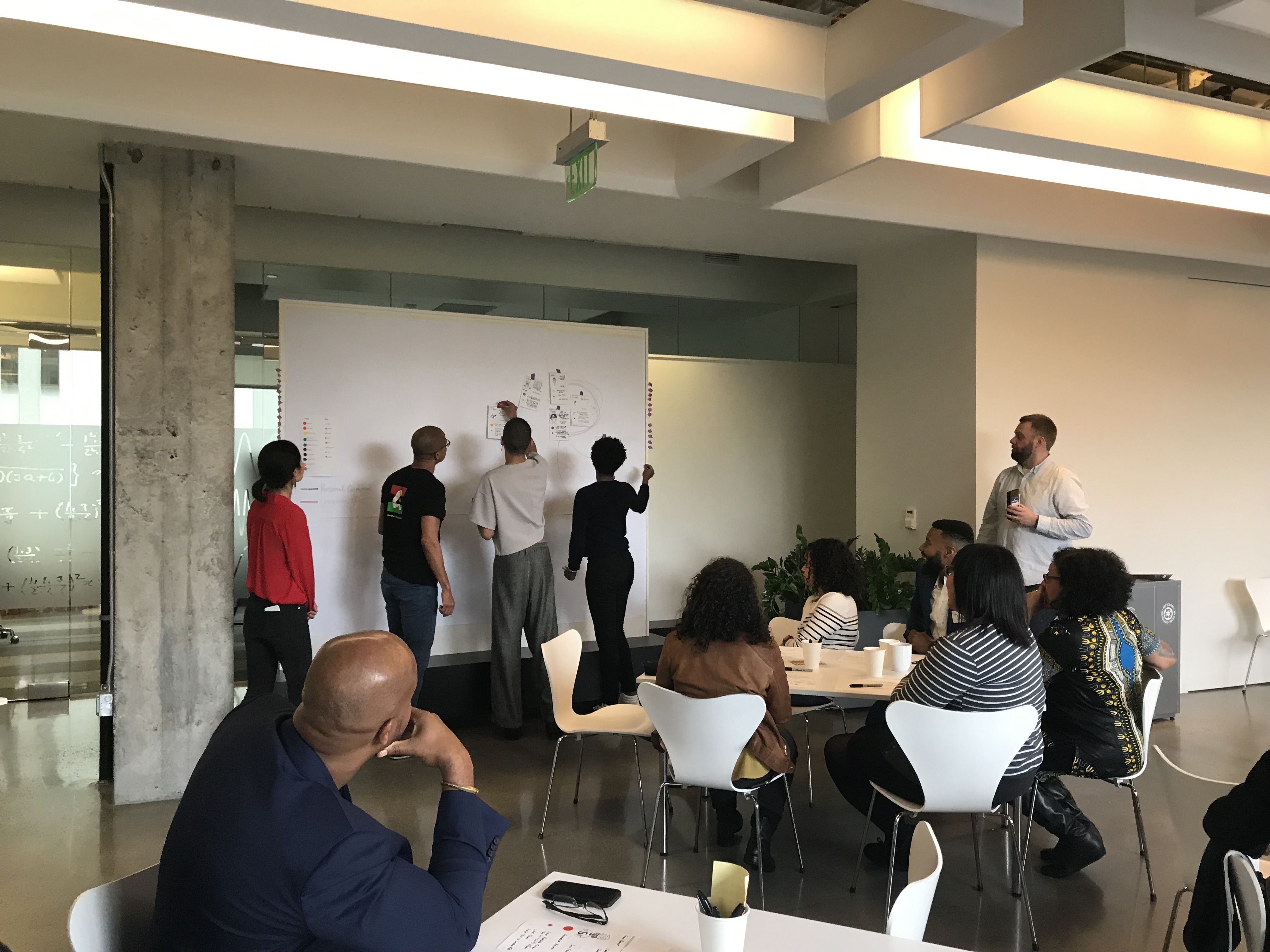 What were some highlights from the group's summit in San Francisco?
TC: Face time was the biggest highlight for me. It can be hard to foster fellowship with my colleagues when we're always meeting over video conference, so having face-to-face interaction with them was really satisfying. After the first night, I called my mom and told her how excited and empowered I felt about the Summit. The networking aspect of the event gave me ideas and inspiration about how to grow my career in sales and learn from others in different departments. Being able to confide in others and ask tough questions isn't always easy, but we trust one another and that creates a network of support that you can rely on.
PM:The summit was important because it gave the black Autodesk community a chance to come together, build connections to drive a stronger community, and express to company leadership how progress can be made for diversity initiatives. We had a discussion with Andrew Anagnost, our CEO and Carmel Galvin, our CHRO, about the change we hope to drive when it comes to black representation amongst company leadership.  I also enjoyed the icebreaker activity and the courage workshop with directors of learning and development, Rita Giacalone and Jonathan Levy.
Read more about Autodesk's Diversity and Inclusion Initiatives
Why is it important for people to get involved with employee resource groups like ABN?
TC: ABN is only one of many employee resource groups (ERGs). That said, everyone should find their own group that makes them feel empowered and gives them a sense of community within a larger organization. Being a part of an ERG is like having your own team behind you as you go through the trials and tribulations of corporate America.
PM: I think it's important not to put the responsibility on underrepresented groups or D&I to lead the charge in diversity and inclusion. We all need to participate. This can happen by supporting ERGs, volunteering, hiring minority candidates, and speaking up on issues of inequality and discrimination, especially when we are in a privileged position. In ABN we have allies that constantly support us and volunteer for events and it reinforces that these are issues we all should care about. Finally, we learn from others that are different from us and having spaces where we can have uncomfortable, but necessary conversations allows for progress to happen.
After two days of knowledge sharing and feedback sessions, members flew back to their respective offices at the end of the week feeling empowered about what it's like to be black in tech. More than ever, we're confident that at Autodesk, we have a community in place that is ready to make a difference.