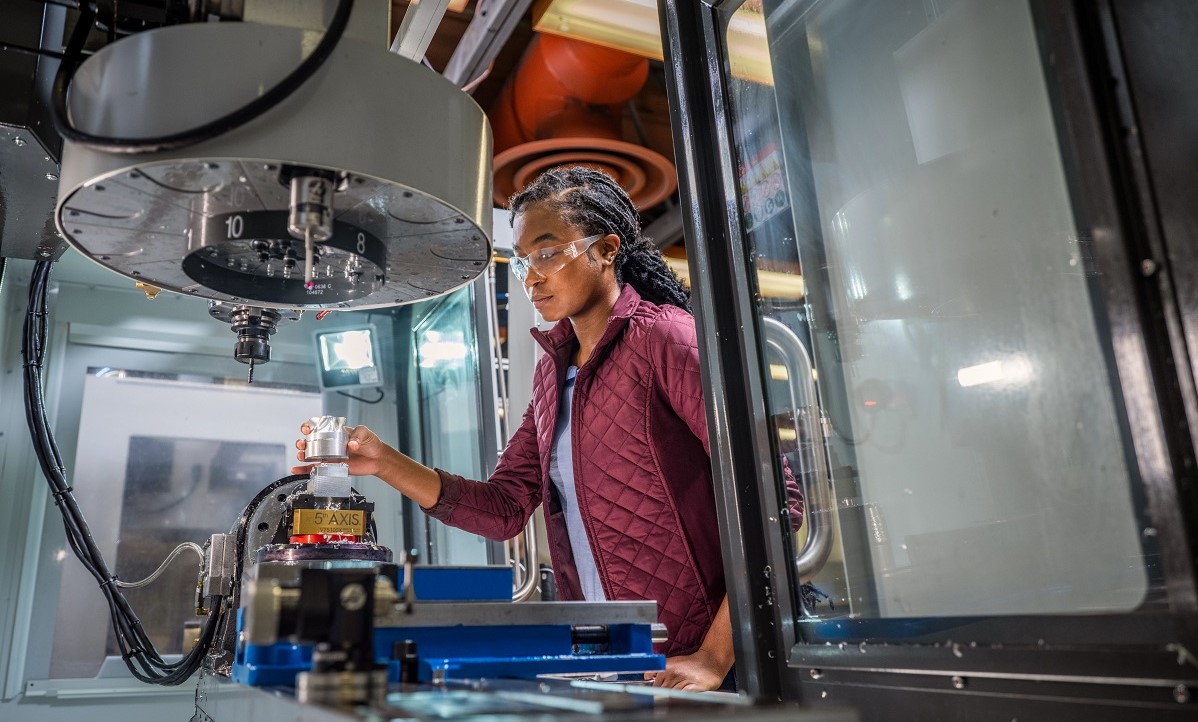 As we move through the early stages of Industry 4.0, a new industrial era categorized by digital transformation, technological advances are ushering in new opportunities for greater productivity, higher profitability, and more sustainable products and services. While these new advances unlock exciting opportunities, we're also hearing great concern from our Design and Manufacturing customers about the lack of workers prepared for emerging technologies, software tools, and workflows.
At this pivotal moment, many industry leaders are wondering: Where do we find these workers and what skills should they have?
To help answer these questions, Autodesk and the American Society of Mechanical Engineers (ASME) collaborated on a comprehensive research project that included an academic literature review, in-depth phone interviews, and surveys of respondents in the US, Canada, and UK.
Released today, Transforming Manufacturing Education: The Path to Train the Industry 4.0 Workforce offers perspectives from both industry and academia that help identify the future workflows and skills needed for mechanical engineers, manufacturing engineers, and CNC machinist roles over the next decade.
Ashley Huderson, Ph.D., ASME's director of engineering education and outreach, explains: "We really had to ask ourselves and the field, what is next? What are the jobs of the future and the skills needed for those jobs? And most importantly, how and who do we train for the positions that don't exist yet?"
Watch: Transforming Manufacturing Education
Essential Changes to three roles in Industry 4.0
In the next decade, the manufacturing industry will continue to undergo notable changes through digital transformation and role convergence. While the three roles we analyzed will evolve differently over time, our research showed academia and industry agreed on the rising importance of design for manufacturing (DfM), artificial intelligence and machine learning (AI and ML) across these roles.
Impressively, 90% of survey respondents agreed that growing students' DfM knowledge and skills was the most impactful way for academia to develop the future manufacturing workforce.
Here are some of the anticipated changes in each role over the next five to 10 years:
Mechanical engineers will continue to improve upon engineering designs and become more involved in manufacturing implementations and processing production data results to improve designs for manufacturability. This means they will need to have applied knowledge throughout the manufacturing process; no more "throwing it over the wall."
The survey showed 80% of academics agree that application of technologies like generative design will be a particularly important skillset for this role.
The manufacturing engineer position will become even more interdisciplinary as it blends skills with both mechanical engineers and CNC machinists. They will expand their focus from manufacturing processes to managing the overall production operations and analyzing globally distributed systems, including machining tools, robotic systems, and additive manufacturing facilities.
Within industry, 72% of respondents believe human-robotic interaction will increase and 74% believe automation will increase for this role.
CNC machinists' roles will evolve dramatically, from a CNC operator to an engineering technician who programs CNC machines. Over time, they will take on other manufacturing engineering functions. Of all three roles, this one is expected to change the most.
Machinists will need to develop new skills in AI/ML for production, five-axis machines, additive manufacturing, and hybrid manufacturing. They will also be expected to collaborate more with engineering teams and be more involved with upstream processes including design, which will require greater knowledge of CAM software.
Collaboration across roles is key
Our research showed widespread agreement about the need for greater interdisciplinary collaboration among engineers, as well as with machinists and other external parties. In large part, this is due to the fundamental need to adopt a system-level approach to product development. More than 65% of small-to-medium manufacturers believe collaboration between the three roles will increase.
This increased collaboration will require the need for better communication and group problem-solving as new workflows emerge and others converge. Cloud collaboration platforms that break down geographic barriers and bring teams together in new ways will enable all three job functions to collaborate more efficiently.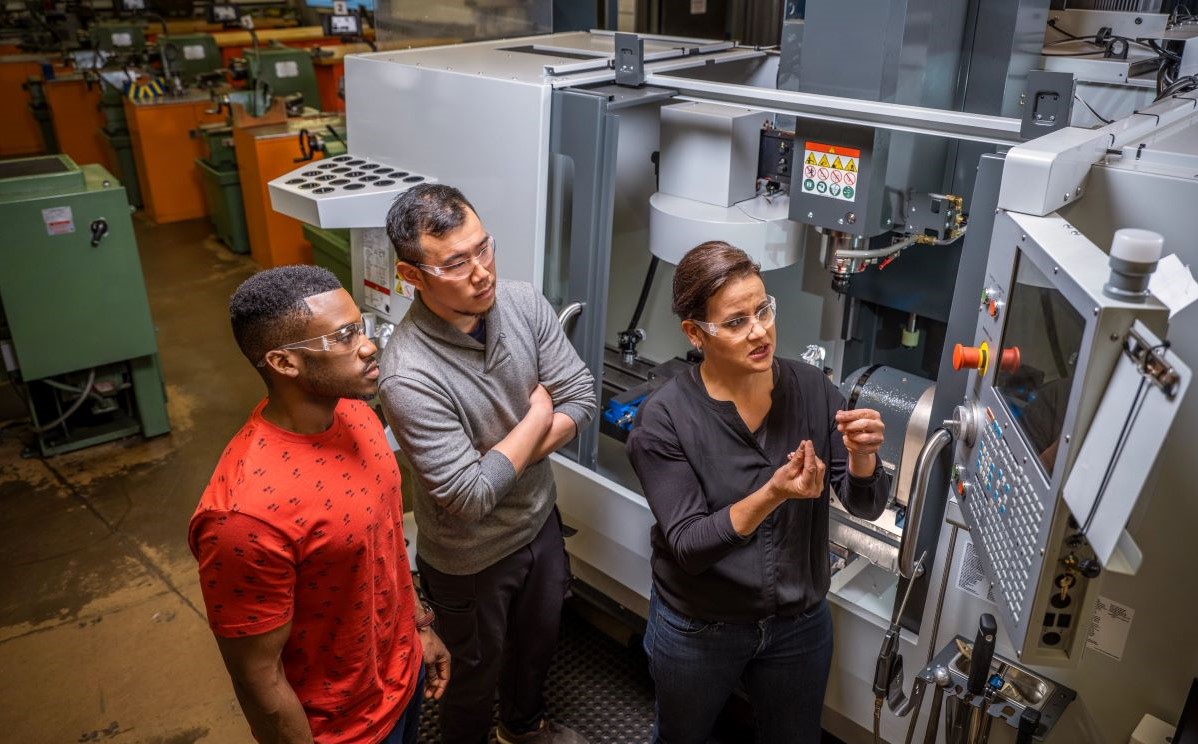 Transforming education for the future of manufacturing
While these insights are compelling, they also expose the delta between where the industry is heading and the current topics of academic curricula. And with business pressures driving manufacturing to Industry 4.0, academia should align with trends as soon as they can.
As a former educator, I empathize with the complexity of the task at hand. Before Autodesk, I was a lecturer in the School of Engineering at the University of Warwick, where I was responsible for curriculum development and teaching mechanical engineering.
I saw firsthand the challenges facing manufacturing education. Educators are tasked with preparing students for emerging technologies while still teaching the underpinning foundational concepts and meeting accreditation standards, all within the same time parameters.
Fortunately, our research captured some bright spots and promising recommendations for educators. For example, respondents agree on the need for business leaders to support the education sector with curriculum development. There is also shared interest in reducing 'time-to-talent' by leveraging real-world contexts and hands-on experiences.
In addition to teaching new skills in the classroom, educators should also incorporate time for industry-recognized certifications for modern software, machines, and workflows. Interestingly, 86% of academics surveyed embrace less reliance on traditional degrees and welcome more specialized certifications developed in partnership with industry.
Further, 84% of all survey respondents believe employers and academia should partner on new types of certification programs based on employer needs. And 91% want new opportunities for long-term internships and co-op programs.
Onward to Industry 4.0
The benefits of a new workforce equipped with valuable skills will not only reward the manufacturing industry, but will also strengthen conditions for workers, improve the lives of consumers, and put into effect more sustainable practices to reduce harm to our planet.
Together, we can help prepare the next generation for the exciting roles awaiting them in Industry 4.0.
Head here to learn more about the Future of Manufacturing report