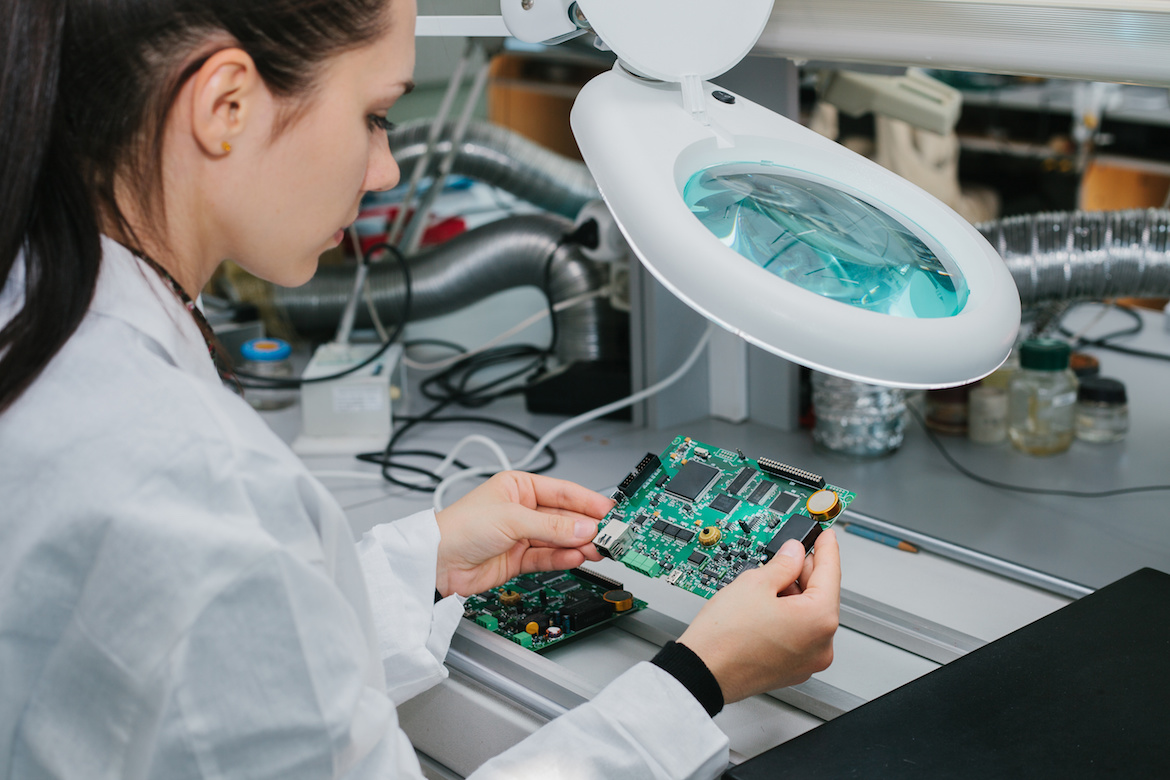 This year at Autodesk University, we're celebrating the opportunity to design and make better products while using a better cloud-connected product development platform. In that spirit, we're announcing a new electronics environment in Fusion 360 to further enhance our customers' capacity to innovate. 
Beginning in 2020, users can quickly and easily access key electronics capabilities directly inside of Fusion 360, including printed circuit board (PCB) design, schematics editing, SPICE simulation, library management, and much more. And because Fusion 360 unifies design, simulation and manufacturing, users can take those electronic designs ideas and physically produce them all in the same product development environment.
We've heard from Fusion 360 users who want a tighter integration of electronic and mechanical design, so today we're giving them the ability to capture, design, fit, and manufacture in real time. Users will no longer have to import files, massage incompatible data types, or face the typical disconnects that often come between mechanical computer-aided design (MCAD) and electronic computer-aided design (ECAD) in separate software tools. Instead, they'll have access to a complete set of PCB layout and schematic editing tools and library content, all in addition to the comprehensive mechanical design and manufacturing features that Fusion 360 has to offer in one package.    
When we launched Fusion 360, our goal was to do away with all the disconnects in the product development process and merge design, engineering, and manufacturing together into a single interface. Now, we're combining these offerings with other engineering design domains, like electronics, and providing more built-in collaboration across time zones and disciplines to further streamline efforts.  
Looking ahead as we continue to build Fusion 360 into a complete product development software platform, our customers and partners can expect us to continue delivering greater value with even more capabilities, plus enriched generative design and automation opportunities to help further accelerate their innovation.  
We hope you'll be as excited as we are about this opportunity for better.