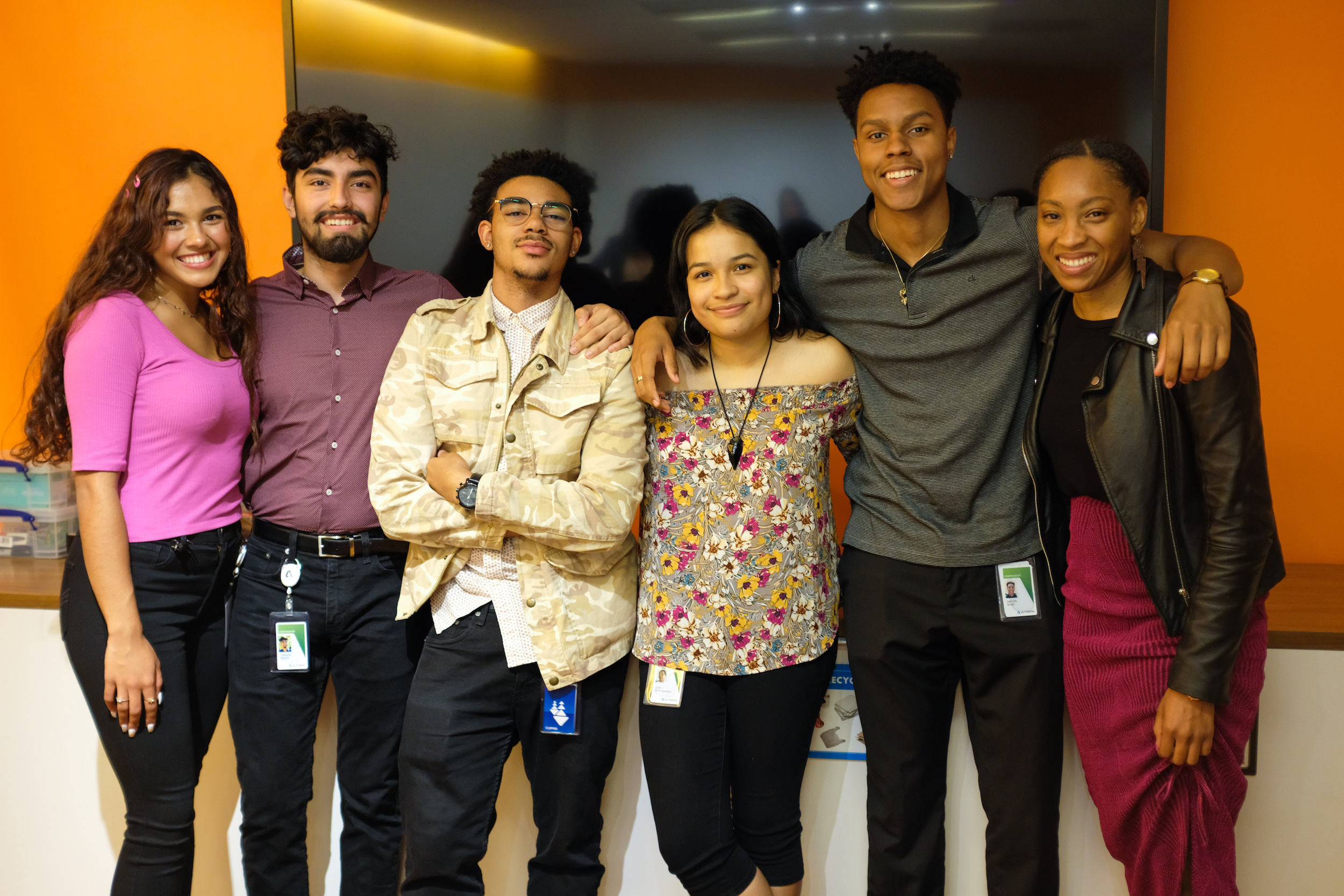 As summer internships give way to fall semesters, many college students are entering the school year with fresh perspectives gleaned from their time apprenticing at tech firms around the San Francisco Bay Area.
An internship in San Francisco is hard-earned—and often hard to come by. Students from around the country—and world—compete for coveted positions at Silicon Valley companies where they can work alongside some of the brightest and innovative minds in the tech industry. These summer months, spent in real working environments, help students apply their talents and build professional skills, and give them the resume-building experience that will ignite a successful start to their careers.
Learn more about Autodesk's Diversity and Inclusion Initiatives
This summer, we were thrilled to receive all 270 of our summer interns and help them prepare for future opportunities in STEM—science, technology, engineering and math—so that they can help meet the world's growing need for skilled workers. But we also recognize that there are still many barriers for under-represented students who have great potential and desire to gain industry experience, but who don't always have access to the support they need to build their professional careers.
Enter SMASH Academy, a three-year STEM-intensive residential college prep program that empowers underrepresented students of color to deepen their skills and pursue careers in STEM. Founded at UC Berkeley in 2004, the program aims to raise representation of black, Latinx and Native American workers, who comprise 27% of the US population but only account for 11% of the science and engineering workforce.
After SMASH Academy scholars complete a three-year program, they become eligible for SMASH Rising, a program that gives first- and second-year college students access to paid internships with partner companies and organizations.
As a SMASH partner, Autodesk was lucky to receive five interns this summer at our San Francisco headquarters. They joined our Forge platform team and helped build chatbots to improve the way employees use Slack as a collaboration tool, using design thinking methods (a core part of the SMASH Rising curriculum), conducting user interviews, and developing personas and sketches as they ideated toward solutions.
The work was challenging, but the interns welcomed the opportunity to test their skills. "I always knew that I wanted to pursue a career in STEM, but after spending my summer at Autodesk, I was reassured how important it is to me, and I was reminded how hard I need to work in order to get here" said Natalie Murillo, a second-year student at UC Santa Cruz.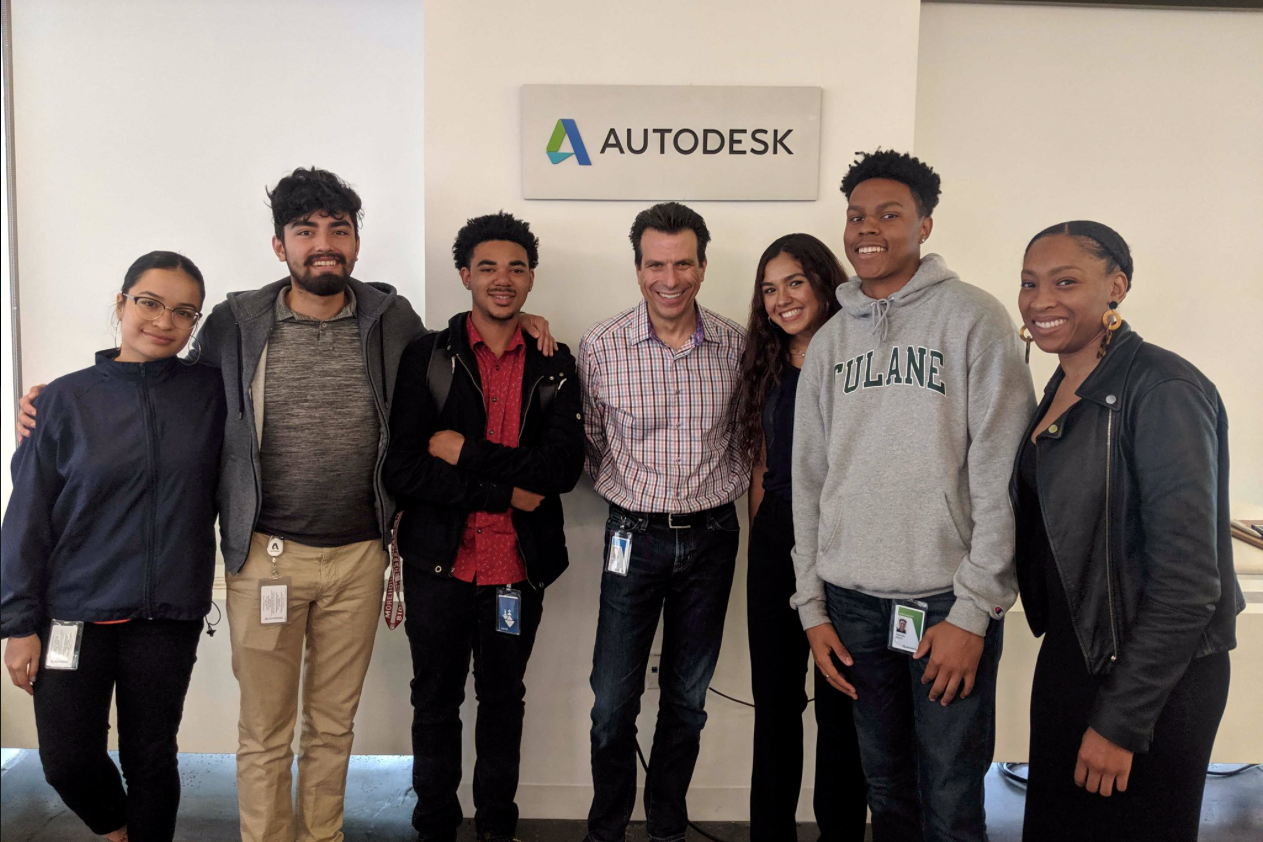 Even CEO Andrew Anagnost got to meet the SMASH cohort, welcoming them into the company and encouraging them  to make the most of the opportunity at hand. "Everyone, including Andrew, was so welcoming. It really set the tone for the SMASH team the first day we came into the office and we were told, 'the most diverse groups seem to always create the best products'" said Cristopher Delgado, a SMASH intern and first year student at San Jose University. "One thing I learned from our time at Autodesk is that it's not about where you go but about what you do with your time there."
"Being able to attend company events made us feel like part of the community", said Delgado. "From lunchtime technology talks to 'Intern Olympics', we experienced the great work-life balance that employees enjoy, where everyone feels valued as a person beyond the role they play at work."
While passionate about growing their own careers, the interns also want to pave a path to opportunity for future SMASH scholars. "I'm in the process of changing the narrative of how young black men are perceived", said Kunta Aungkh Heru Men Gary, a rising second year at Morehouse College. "I'm thankful for this opportunity to be an inspiration for a younger generation of aspiring students, in support of SMASH's mission to diversify and level the playing field within STEM fields."
Another student, Sankofa Akil Brown, is eager to leverage his time at Autodesk as a stepping stone to further opportunity, for himself and others. "My name, Sankofa, means 'learn from your past in order to move forward.' I plan on using the amazing experience I had working here to broaden my horizons in the tech field and serve as a role model for my community," he said.
As our company culture continues to evolve, we continue to explore what "opportunity" looks like for every employee, at each stage of their career. It means a lot for us to be able to reach a younger generation of high-potential students and help them on their way to a successful career in STEM. Lillian Perez-Guerrero, a first-year student at UC Davis, puts it best: "Autodesk has rewarded us with the opportunity to grow as professionals, and allowed us to showcase that people who look like us DO belong in the science and tech sectors. Through this program, we're coming closer to breaking through all the glass ceilings for our communities.
We're glad that Autodesk could be a part of each intern's journey, and hope this isn't the last time we cross paths!