If digital transformation has made a roughly five-year leap in the months since Covid, how much should your business plan change?
To help leaders answer that question, Autodesk has commissioned the third in a series of three independent research reports about strategies for business growth in the next normal. Titled "Building a Culture of Business Model Innovation: Five Lessons From a Year of Upheaval" and written by Susan Etlinger, senior technology analyst at research firm Altimeter and author of the TED talk "What Do We Do With All This Big Data?," the report offers expert advice from global scholars and business leaders about how to build stronger and more innovative businesses, even during disruptive times. It includes lessons learned during the past year, implications for business model innovation, and recommendations to aid leaders in reimagining their business strategy for growth during disruptive times and beyond. The findings include:
What leaders have learned during the pandemic that is informing their business strategies
How the pandemic has affected business models in architecture, construction, design and manufacturing, and what opportunities exist to foster resilience and growth in these industries
Five pragmatic recommendations to help leaders jump-start their strategic planning efforts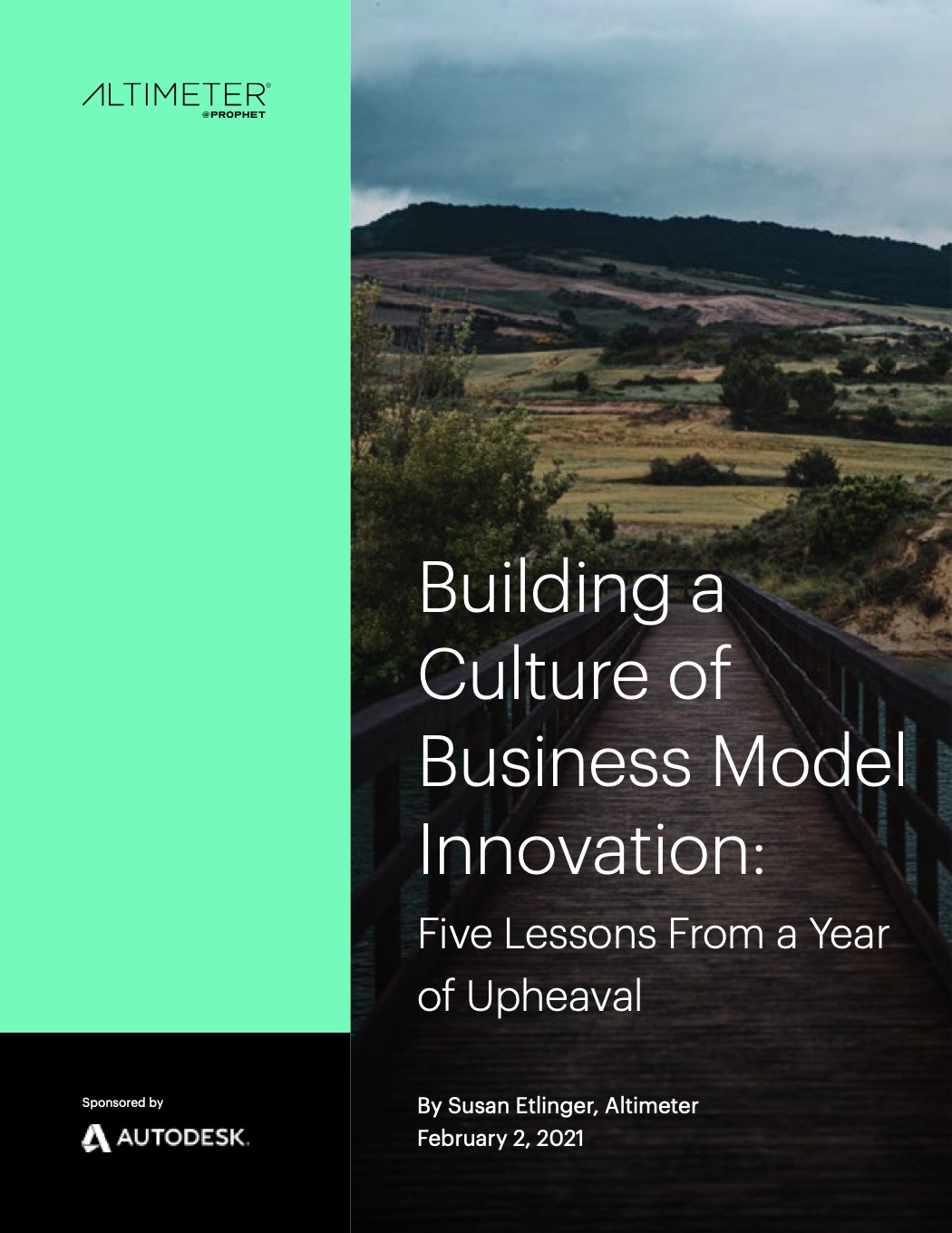 The full report, along with the first two in the series, can be downloaded here. As with the other reports, it will also be available in Chinese, French, German, Italian, Japanese, Korean, Polish, and Spanish.
To hear insights from the series, register for the webinar on February 11th with Etlinger and panelists quoted in the report.