Even before the pandemic, businesses across the globe were embracing automation as a solution to the skills shortages facing so many industries. The arrival of COVID-19 accelerated digital transformation, and in many cases the adoption of automation, for organizations who suddenly had to deal with remote workforces and worker proximity issues as an added challenge. The debate about automation has raged for years—does it displace those workers whose jobs can be easily replaced by an automated solution? Or does it create opportunity for those workers to up-level their skills, work alongside automation, and subsequently do more interesting work?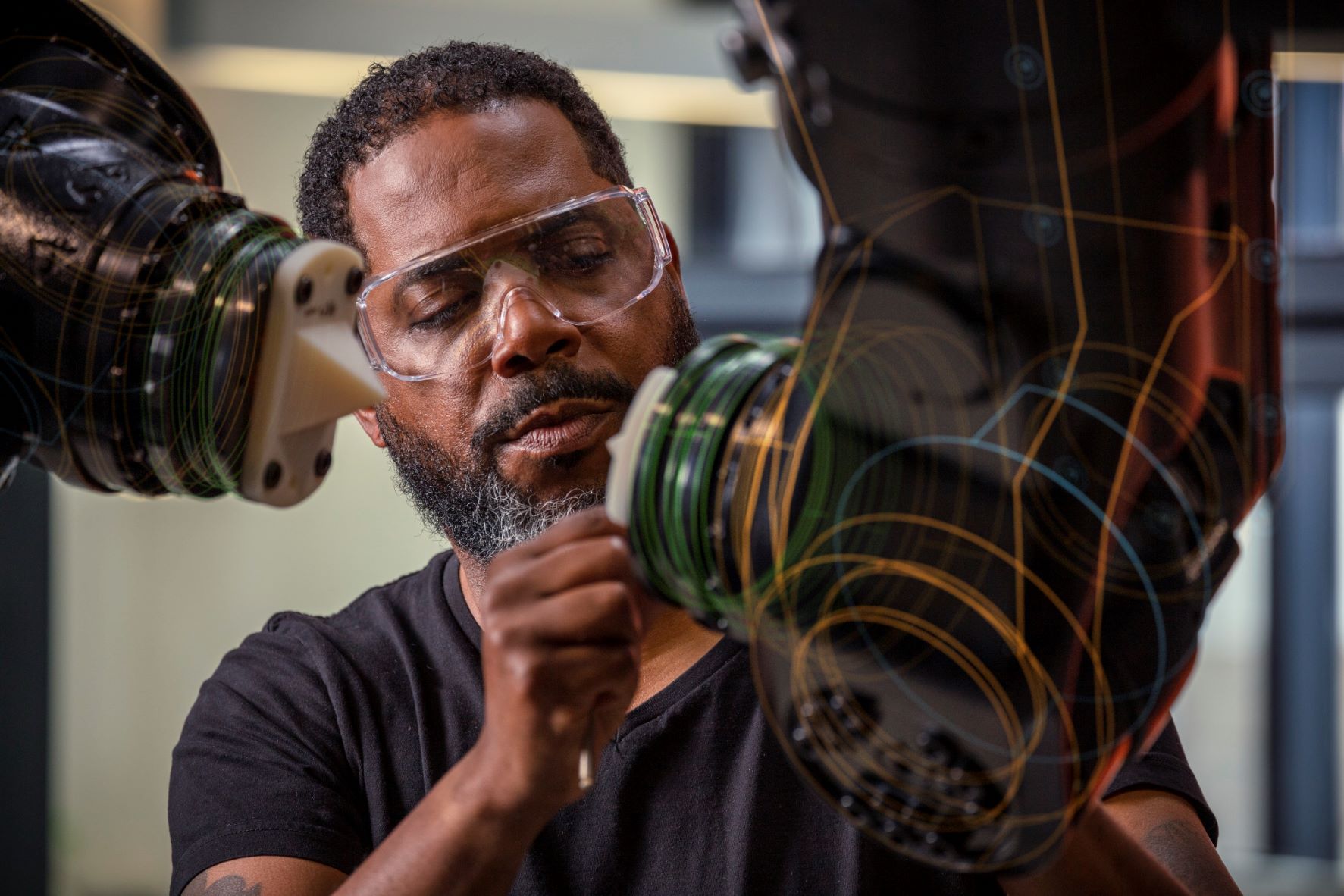 Autodesk Launches Global Research Program Exploring Future of Work 
To further explore the issue, Autodesk will be releasing a number of research studies this summer. They will explore the state of automation, skills development, and the future of work across multiple industries and geographies. The first report, "The Future of Work is Now: Is APAC Ready?" is available today.
View the full report here. 
Autodesk's view has long been that automation creates opportunity, but only if we are deliberate about giving workers the skills they need to thrive in a new era of automation. That means new credentialing and certification programs to give them the skills they need to succeed, partnerships across the public and private sector to make workforce development a priority, and much more. 
State of Preparedness in APAC 
APAC is home to 60% of the global workforce and the world's largest developing economies. The Autodesk Foundation and Deloitte embarked on this joint project to help identify the labor markets most vulnerable to technological disruption in APAC and, in doing so, propose solutions to help workforces thrive as automation becomes a reality.  
It's undeniable that automation will cause disruption—but the state of preparedness of countries and industries will determine whether they benefit from these advances. Digitization and automation will affect all workers to some extent. But which industries and countries are most prepared?  
The report highlights that not every industry is equally well placed to capitalize. Those at the highest risk of automation are frequently the ones least likely to be able to seize the benefits. Deloitte identified construction as the industry likely to be hardest hit by automation, largely due to the high proportion of routine, manual tasks. Mining, manufacturing and transport were highlighted as industries in APAC facing similar challenges.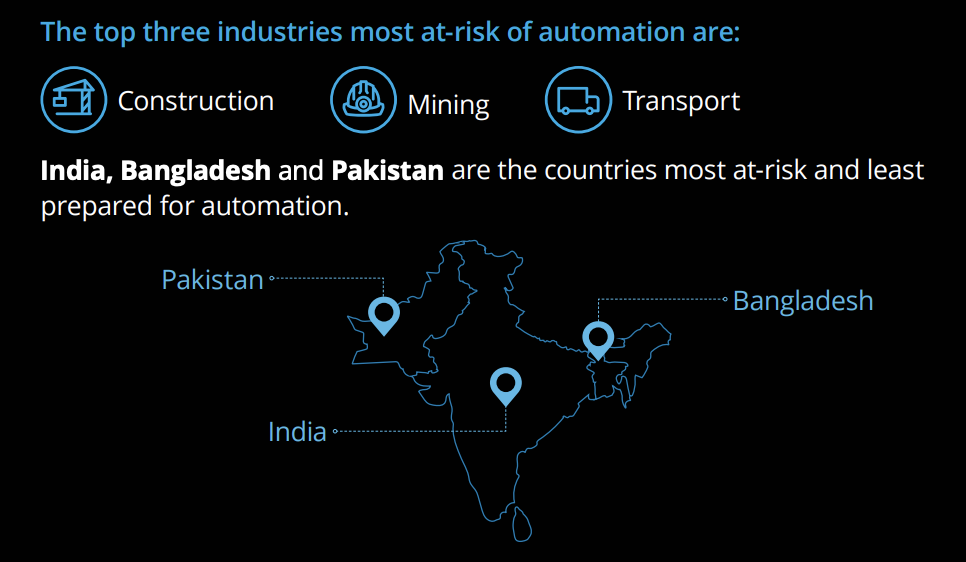 See how Autodesk is committed to helping current—and future—customers, workers, and communities thrive in the coming era of AI-driven automation.
In regional terms, the state of preparedness for these technology-driven changes is measured by the proactive steps regions are taking to embrace automation and minimize disruption, such as improving digital literacy, supporting disadvantaged workers, and putting in place the right infrastructure and skills that will help countries create new roles that workers can transition into. In APAC, the state of preparedness closely aligns with economic development—meaning the countries facing the biggest potential impact, are also the least prepared. With that in mind, countries like India, Bangladesh, and Pakistan are most at-risk and least prepared for automation while Singapore, Australia, Japan, and Korea are best positioned to capitalize on the opportunity.  
All countries can do more to assist workers facing automation risk. There is no such thing as being too prepared and there are small steps countries can take when starting to prepare their workforce for the upcoming changes. 
Getting Proactive to Address the Risks of Automation 
The report also highlights a series of proactive steps that should be taken to harness the benefits and address the risks, including: 
Increasing awareness of the need to adapt

, changing the narrative in these regions to focus on the opportunities created in terms of higher, value-add activities rather than the risk of job losses created by automation

 

Fund industry-specific programs 

for digital transformation helping smaller businesses to access new, digital technologies to help accelerate automation usage and adoption

 

Invest in learning programs 

to help disadvantaged workers and build resilience, promoting the uptake of reskilling or upskilling courses to help workers continually reinvent themselves in an ever-evolving environment of disruption

 
The report explored the future of work and automation in 12 APAC countries including Thailand, Pakistan, India, Bangladesh, Myanmar, Singapore, Korea, Japan, Vietnam, The Philippines, Indonesia, and Australia.  
APAC is a diverse region and the challenges facing individual countries when it comes to automation are vastly different. However, the report points to one common conclusion, regardless of geography—that automation will create opportunity if the right support mechanisms are put in place and the focus is put squarely on helping workers to succeed. 
In 2019, the Autodesk Foundation teamed up with Monitor Institute by Deloitte to examine the future of work in the United States. Take a look at four ways to help close the skills gap.